1st International Conference on
Phantom Limb Pain
Aug 31 – Sep 2, 2021 | Gothenburg, Sweden
Speakers:
---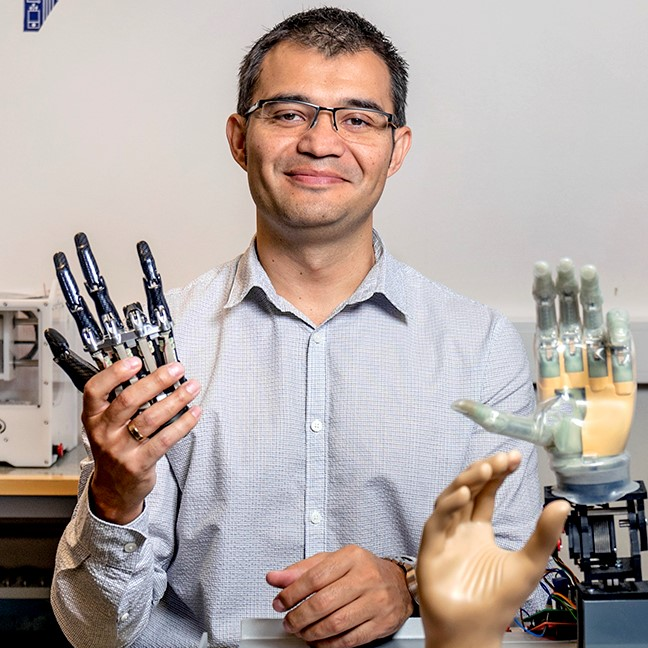 Prof. Max Ortiz Catalan, PhD
Professor at Chalmers University of Technology, Gothenburg, Sweden.
Dr. Ortiz Catalan will present an updated theoretical framework for the study and treatment of Phantom Limb Pain (PLP) based on the recent neuroscientific and clinical evidence. He recently proposed the stochastic entanglement hypothesis for the genesis of PLP relating pain and sensorimotor neural circuitry. In addition, he will discuss how motor prediction technology (machine learning) in combination with real-time feedback (Virtual and Augmented Reality) can be used to treat PLP in a therapy called Phantom Motor Execution, for which he has also provided a working hypothesis.
Prof. Max Ortiz Catalán, Ph.D., is the Founder and Director of the Center for Bionics and Pain Research (@CBPR.se) and the Professor of Bionics at Chalmers University of Technology, Sweden, where he also heads the Bionics Research Unit at the Department of Electrical Engineering. He has received several honors for his work, notably the "Swedish Embedded Award" by the Swedish Electronic Association in 2018, the "Brian & Joyce Blatchford Award" by ISPO in 2017, the "Delsys Prize" by Delsys in 2016, and the "European Youth Award" by the European Council in 2014. His research includes bioelectric signals acquisition electronics (analog and digital); bioelectric signal processing and machine learning algorithms for decoding motor volition and control; neuromuscular interfaces; neurostimulation for sensory feedback; bone-anchored prostheses and osseointegration; and virtual and augmented reality for neuromuscular rehabilitation and the treatment of phantom limb pain.
---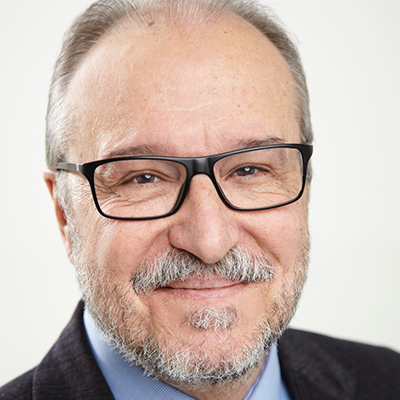 Prof. Fernendo Cervero, PhD
Professor Emeritus, McGill University, Montreal, Canada
Fernando Cervero graduated in Medicine in 1972 and obtained a PhD in Neuroscience in 1975. Between 1975 and 1994 he held academic and research posts at Edinburgh and Bristol Universities (UK). From 1994 to 2002 he was appointed Professor and Chair of Physiology at Alcala University (Madrid, Spain) and in 2002 moved to McGill University in Montreal (Canada), where he was appointed Director of the Alan Edwards Centre for Research on Pain. He has studied the mechanisms of pain and analgesia using techniques ranging from human psychophysics, to cellular and molecular analysis in experimental animals, with a special interest on the peripheral and spinal mechanisms of visceral pain and on the CNS generation of hyperalgesic states. He is a Past-President of the International Association for the Study of Pain (2012-14), member of the Academia Europaea and Editor-in-Chief of Neurobiology of Pain. He currently lives in the UK.
---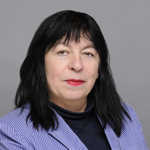 Prof. Herta Flor, PhD
Scientific director of the Department of Neuropsychology at the University of Heidelberg, Central Institute for Mental Health, Mannheim, Germany.
Prof. Herta Flor is a neuroscientist and the scientific director of the Department of Neuropsychology at the University of Heidelberg, Central Institute for Mental Health, Mannheim, Germany. Prof. Flor is distinguished for seminal discoveries in the field of pain and phantom phenomena including the cortical processing of pain-related information in humans. Most of her work on the topic of pain focuses on the role of learning and memory processes and related plastic changes in the brain in the development and maintenance of chronic pain.
---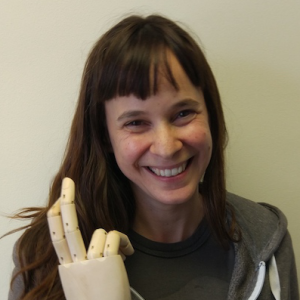 Prof. Tamar Makin, PhD
Professor at University College London, UK.
Tamar Makin is a Professor of Cognitive Neuroscience at the University College London, UK and leader of the Plasticity Lab. Her main interest is in understanding how our body representation changes in the brain (brain plasticity). Her primary model for this work is studying individuals with a hand loss. Tamar graduated from the Brain and Behavioural Sciences programme at the Hebrew University of Jerusalem in 2009. She was then awarded several career development fellowships to establish her research programme on brain plasticity in amputees at the University of Oxford, first as Research Fellow and later as a Principle Investigator. In 2016 Tamar joined the faculty of UCL to continue this work. She is currently supported by the European Research Council (Starting Grant) and the Welcome Trust (Senior Research Fellow).
---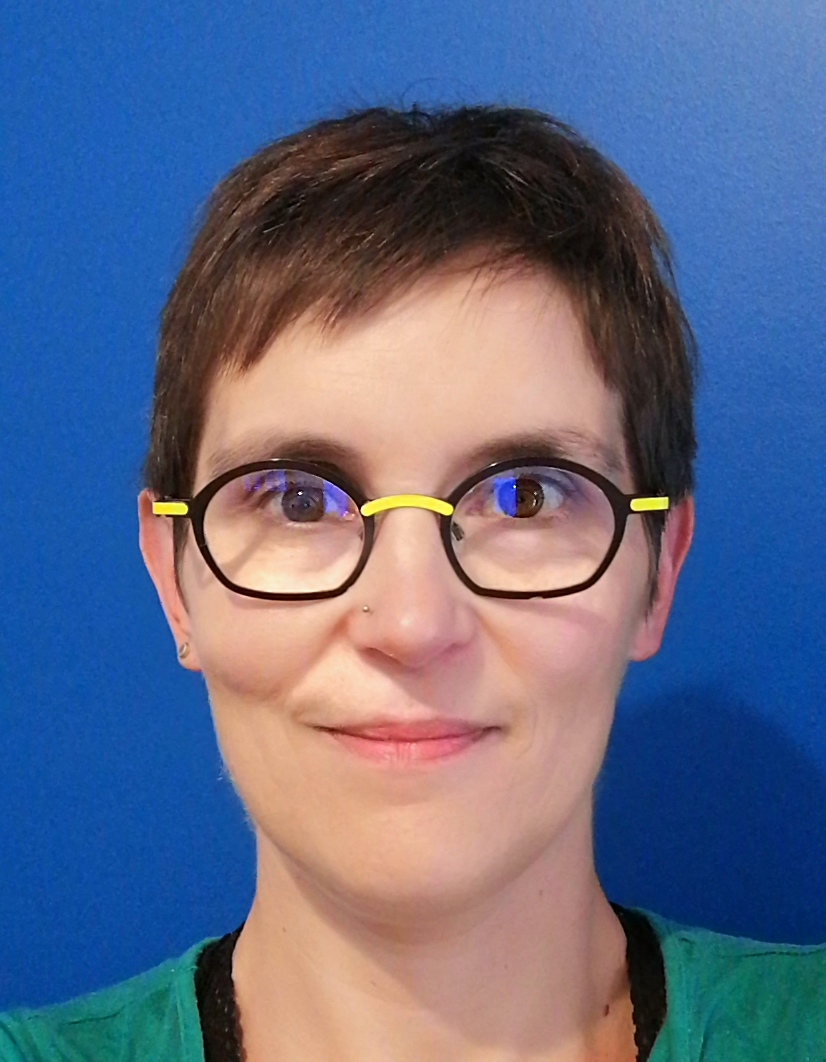 Estelle Raffin, PhD
Scientist at Centre for Neuroprosthetics (CNP), Swiss Federal Institute of Technology (EPFL), Switzerland
Dr Estelle Raffin seeks to understand the pathophysiological mechanisms underlying impaired sensorimotor functions and recovery of functions using the multimodal integration of neuroimaging techniques with non-invasive brain stimulation. In particular, she studied the neuropsychological status of phantom limb's movements and showed that higher levels of pain and poor voluntary control of the phantom limb were powerful drivers of representational plasticity within the primary motor cortex. Her ultimate goal is to develop novel personalized, neurotechnological interventions tailored to the individual in the aim of enhancing functional recovery in patients or to treat chronic pain after a limb amputation.
---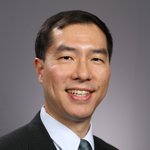 Prof. Jack Tsao, MD, PhD
Professor at University of Tennessee, USA
Professor of Neurology, Pediatrics, and Anatomy & Neurobiology at the University of Tennessee Health Science Center, Memphis, TN, USA and Director of the Polytrauma/OIF/OEF Clinic at the Memphis Veterans Affairs Medical Center, a researcher at the Children's Foundation Research Institute at Le Bonheur Children's Hospital, and Fellow of both the American Academy of Neurology and American Neurological Association. Dr. Tsao received his undergraduate degree in biochemistry from Harvard College, a master's degree in biochemistry from the University of Cambridge, England, a doctorate in physiology/pharmacology from the University of Oxford, England, and medical degree from Harvard Medical School. Prior to finishing his medical degree, he was a postdoctoral fellow in the Department of Neurology at Johns Hopkins Hospital. He completed internal medicine internship and neurology residency at the University of California-San Francisco and then began 14 years of active duty service in the United States Navy, where he was first stationed at Naval Hospital Jacksonville, Florida as neurology department head. While there, Dr. Tsao completed a behavioral neurology fellowship at the University of Florida. He was then assigned to the Uniformed Services University of the Health Sciences in Bethesda, MD for 4 years before being selected to become the inaugural Director of Traumatic Brain Injury (TBI) Programs for the United States Navy Bureau of Medicine and Surgery, Falls Church, VA, where he managed Navy and Marine Corps TBI policy and programs for 6.5 years prior to his transfer to the Navy Reserve in 2015. He has published over 100 peer-reviewed articles and book chapters and edited books on TBI and teleneurology. His clinical research is focused on treatments for phantom limb pain in amputees (his research team conducted the first randomized, controlled trial which demonstrated the utility of mirror therapy for treating phantom limb pain), for which he was awarded the 2014 United States Navy Hero of Military Medicine by the Center for Public-Private Partnerships at the Henry M. Jackson Foundation for the Advancement of Military Medicine, and the clinical effects of blast exposure and concussion. He is also a past chairman of both the Government Services Section and the Practice Committee Telemedicine Work Group of the American Academy of Neurology.
---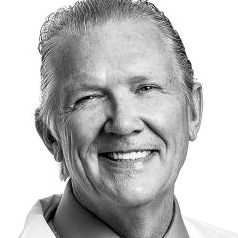 Prof. Todd Kuiken, MD, PhD
Professor at Northwestern University, USA.
Dr. Todd Kuiken is Director Emeritus of the Center for Bionic Medicine at the Shirley Ryan AbilityLab in Chicago. Dr. Kuiken is best known for his research in developing a surgical technique called Targeted Muscle Reinnervation (TMR), which is now a standard procedure and has been performed on more than 100 individuals in hospitals worldwide. TMR is used to improve the control of powered arm prostheses and reduce neuroma pain.
---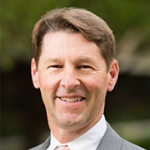 Prof. Paul S. Cederna, MD
Professor at University of Michigan, USA.
"It has been 40 years since Luke Skywalker (Star Wars) received a prosthetic hand controlled by his peripheral nerves. Unfortunately, this peripheral nerve interface has not been achieved in reality largely due to the difficulty recording multiple independent efferent motor control signals from a nerve inside a moving arm. The current best option is targeted muscle reinnervation (TMR), which moves divided nerves into alternate muscles that then function as signal amplifiers". This has worked very well and has provided a significant advance to their current approaches for prosthetic control. Prof Paul S. Cederna group has taken this strategy one step further by performing regenerative peripheral nerve interfaces (RPNI), which consist of a skeletal muscle graft placed on the end of a surgically subdivided nerve (nerve fascicle) to provide more control signals for dexterous hand motion including individual finger control. The functionally specific individual nerve fascicle is implanted into an autogenous free skeletal muscle graft. The skeletal muscle graft revascularizes and is reinnervated by the implanted peripheral nerve fascicle to create a functional regenerative peripheral nerve interface (RPNI). The RPNI effectively prevents neuroma formation while at the same time amplifying the neural signals 100-1000 times making highly favorable signal to noise ratios for prosthetic limb control. In addition, the RPNI's can be used as a peripheral nerve interface strategy to provide high fidelity sensory feedback from the terminal device to the sensory afferents. Providing sensory feedback will substantially enhance the ability of a patient with limb loss to control the prosthetic hand. This closed-loop neural control strategy has facilitated recordings of efferent motor nerve action potential for motor control and afferent nerve stimulation for sensory feedback, over prolonged periods of time with highly favorable signal-to-noise ratios. To date, they have tested the safety and signal quality thoroughly in over 1000 animals, two non-human primates, and 6 humans. In this presentation, Prof Cederna will share his last 10 years of research developing this novel peripheral nerve interface and discuss the future potential of this exciting and innovative technology.
Interestingly, they have also learned that RPNIs are effective at treating symptomatic neuromas and preventing the formation of neuromas. By providing the distal end of the divided nerve with a physiologic target (denervated skeletal muscle), the nerve can reinnervate the muscle, which subsequently stops axonal sprouting and ultimately the formation of a neuroma. After performing this operation on over 200 patients, they have seen dramatic outcomes with no recurrent neuroma formation and a dramatic reduction in phantom limb pain. He will plan to share their experiences with this approach for both the treatment of symptomatic neuroma and the prevention of neuroma and phantom limb pain.
---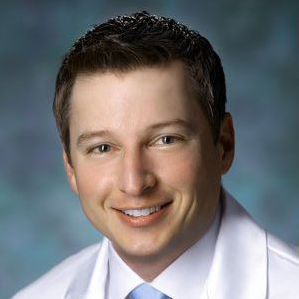 Jaimie Shores, MD, PhD
Associate Professor at Johns Hopkins University School of Medicine, USA.
Jaimie Shores is an Associate Professor of Plastic Surgery and Orthopedic Surgery at Johns Hopkins University School of Medicine. He is a board certified Plastic Surgeon (ABPS) with a certificate of added qualification (CAQ) in surgery of the hand. He specializes in peripheral nerve surgery, hand/wrist surgery, and microvascular reconstruction. He is the hand surgery fellowship program director and clinical director of the Hand and Upper Extremity Transplantation program at Johns Hopkins. He is a member of the Osseointegration Program and he has an interest in the surgical management of peripheral nerve based neuropathic pain in the upper and lower extremities and in amputees. He has ongoing laboratory and clinical research focused on nerve repair/regeneration and vascularized composite allotransplantation.
---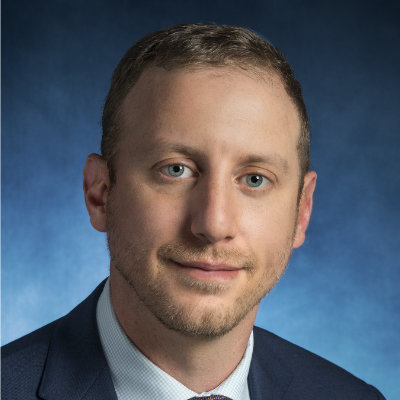 Sami Tuffaha , MD, PhD
Assistant Professor at Johns Hopkins University School of Medicine, USA.
Dr. Sami Tuffaha is an Assistant Professor of Plastic Surgery, Neurosurgery, and Orthopedic Surgery at Johns Hopkins University School of Medicine and faculty hand surgeon at the Curtis National Hand Center. His clinical practice is largely focused on peripheral nerve surgery and functional reconstructive microsurgery. He leads a basic and translational research program aimed at developing novel therapeutics, devices and surgical approaches to improve functional recovery and prevent neuropathic pain following nerve injury, with ongoing clinical trials arising from work performed in the lab.
---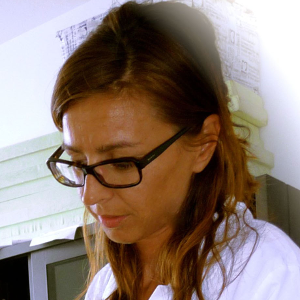 Prof. Nadia Bolognini, PhD
Associate Professor at University of Milano-Bicocca, Italy
Dr. Nadia Bolognini is professor of Psychobiology and Physiological Psychology at the University of Milano Bicocca, Italy. Her research involves the use of transcranial magnetic stimulation, transcranial direct current stimulation (tDCS) and Neuronavigation Systems to charactere the cognitive and neural architecture of multisensory mechanisms in health and neurological conditions such as PLP.
---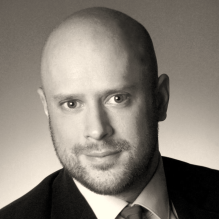 Robin Bekrater-Bodmann, PhD
Research Fellow at Central Institute for Mental Health, Mannheim, Germany.
Dr. Bekrater-Bodmann received the diploma in Psychology from the Technical University of Braunschweig in 2007. Since 2008 he has been working as a research fellow at the Department of Cognitive and Clinical Neuroscience, Central Institute for Mental Health (CIMH), Mannheim, where he received his doctorate in 2012 from the University of Heidelberg. In 2015, he received the Award for Pain Research from the German Association for the Study of Pain for his participation in research on the neural mechanisms underlying successful mirror therapy for phantom limb pain. In 2016, he became head of the CIMH's research group 'Body plasticity and memory processes'. After a research visit at the Department of Psychology, Royal Holloway, University of London, in 2017, he returned to the CIMH, where he intensified his research on the interaction of body and pain perception. His recent work focused on phantom limb pain and its modulation by the induction of body-related illusions, such as mirror or rubber limb illusion, and he uses neuroimaging and psychophysiological techniques to identify the underlying perceptual mechanisms. In 2018, he was awarded a grant of the German Research Foundation in order to conduct the project 'Phantom body: Neuropsychological mechanisms underlying the perceived unity between the body and the self' in which he currently investigates the interaction between embodied prostheses and clinical markers in lower limb amputees. In the same year, he also received the European Pain Federation – Grünenthal Research Grant (E-G-G 2018) in order to investigate the beneficial effects of embodied prostheses on phantom limb pain.
---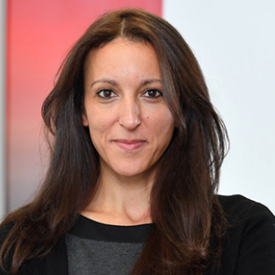 Prof. Jamila Andoh, PhD
Assistant Professor at Central Institute for Mental Health, Mannheim, Germany.
Dr. Andoh is interested in how both peripheral and central nociceptive systems contribute to the generation of phantom limb pain. Jamila uses various techniques such as functional and structural magnetic resonance imaging, electroencephalography and transcranial magnetic stimulation to investigate the development of phantom pain in a cross-sectional and longitudinal fashion. Jamila showed functional and structural changes in primary somatosensory cortices, which related to the intensity of phantom pain. Jamila also showed differences in callosal somatosensory and motor fibre integrity between amputees with and without phantom pain. Jamila aims to better understand neural changes taking place after amputation, which should help to optimise therapies for phantom pain.
---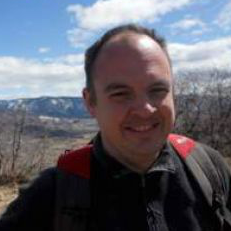 Prof. Steven Prescott, MD, PhD
Associate Professor at University of Toronto, Canada.
Dr. Prescott studies how somatosensory information is normally encoded and how disruption of that coding leads to neuropathic pain. His lab combines computational simulations with experimental techniques including in vitro and in vivo electrophysiology, calcium imaging, and optogenetics. Lines of research include how biophysical properties impact neuron coding properties and, in turn, how neuron properties impact network-level phenomena like synchrony. His lab applies information about these fundamental issues to uncover how different forms of spinal cord stimulation (SCS) act to reduce pain, and why some forms of SCS cause paresthesia whereas others do not.
---
This conference is organized by the Center for Bionics and Pain Research